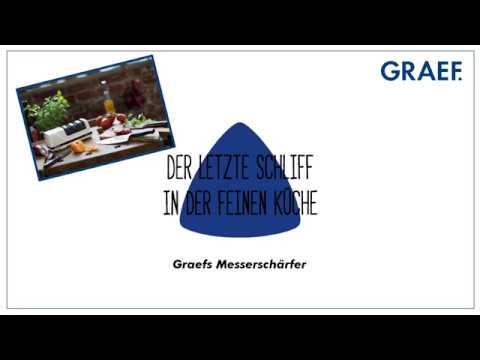 Diamond knife sharpener CX110
15° grinding angle, 2-phase grinding
Electric blade sharpener with diamond discs
15° grinding angle, ideal for Asian blades, smooth household, sports & leisure and industrial knives
Two-stage sharpening: sharpening and honing with diamond grinding for a long blade service life
Honing phase also suitable for serrated blades
Elastomer blade guide – precise angle guide
Optimal blade structure, low material abrasion thanks to diamond discs
€ 139.99
incl. VAT and plus shipping costs
Standard shipping items –
Germany: € 0.00
Czech Republic, France, Italy, Belgium, Denmark, Netherlands, Austria, Luxembourg: € 12.90 /
other countries: € 16.90
YOUNG LINE
Thanks to their compact design, the products find space even in the smallest kitchens. The functions are simple and the appliances are suitable for beginners.
2 Phases
2 Phase Grinding: Sharpening and honing phase with diamond discs.
Diamond disc
The diamond is the hardest of all gems. This way, knives can be ground gently, quickly and precisely. Overheating and thus softening of the material is excluded.
Elastomer blade guide
Professional elastomer blade guide: "curved cut" for incomparable sharpness and durability
On & Off Switch
The on and off switch of the electric diamond knife sharpener.
Graef Diamond blade sharpener CX 110 - a new cutting edge for your Asian knifes (15°)
The CX 110 with 15° grinding angle works with diamond-coated wheels for both sharpening and honing. It has precise, elastic angle guides for every knife quality. This allows the blade to be sharpened much more accurately and sharper than with comparable devices.