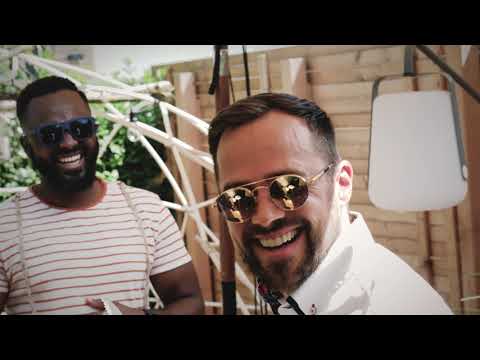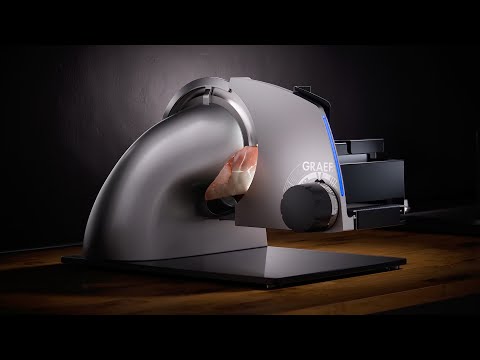 Fine Slicer SKS 700, iron mica
incl. MiniSlice attachment
Stylish fine slicer in a full-metal design with unique lighting concept
Self-supporting with break-proof glass base plate
Smooth, free-running solid stainless steel blade with hollow grinding, Ø 170 mm – for the finest slicing results and even more flavour
The smooth solid-steel blade can be sharpened at home
Infinitely adjustable slicing thickness, 0–20 mm, with fine adjustment in the 0–2 mm range
Solid, anodised and abrasion-resistant aluminium stop
Whisper-quiet 170-watt capacitor motor, maintenance-free
Quick-action and continuous operation switch: the blade rotates continuously or cut-by-cut
Stainless steel blade cover plate – for less friction and easier slicing
Stable and smooth-running carriage with stainless steel tray
Child-safe thanks to the switch-on guard
Fast and easy cleaning – freely accessible surfaces, simple blade removal thanks to the blade removal device, removable wiper and carriage
Illumination of the adjusting scale and the slicing area – giving you a clear view of the item being sliced and the slicing thickness
Smart lighting: when the stop is open and the blade is ready for slicing, the slicer is first illuminated in blue and switches to red after 1 minute – providing a constant reminder of the open blade
A pulsing light signals the stand-by mode after 5 minutes
Added safety: the red light is illuminated until the stop is closed
€ 669.99
incl. VAT and plus shipping costs
Standard shipping items –
Germany: € 0.00
Czech Republic, France, Italy, Belgium, Denmark, Netherlands, Austria, Luxembourg: € 12.90 /
Ireland: € 19.90 /
other countries: € 16.90
CHEF'S LINE
Indispensable helpers for the ambitious kitchen. With these appliances, everyone can go on a hunt for aromas and discover surprising flavours.
5 Years Warranty
The extra long five years warranty is a quality promise. Only the best and durable materials are used in this slicer. For example, the smooth solid steel blade with its hollow grind offers professional quality. Moreover, the capacitor motor is absolutely maintenance-free in use for decades in other Graef models.
Full metal version in professional design
Cool, solid full metal meets rounded, slender shapes and shatterproof glass. The all-metal blade protection ring not only gives the SKS700 a unique premium look, but also protects the all-steel blade of the universal cutter and covers it securely. At the same time, the knife protection ring simplifies the cleaning of the knife.
Stainless steel blade cover plate
Due to the inner knife cover plate made of stainless steel, only the outer edge of the knife runs and guarantees best cutting results with this all-purpose slicer due to the low friction.
Smooth, fully hardened solid steel blade Ø 170 mm
Removable, solid-steel blade machined from one piece of special stainless steel, fully hardened with hollow grinding.
Unique lighting concept
Increased safety thanks to LED-Safety-Control (status indication for open or closed fence) as well as illuminated cutting area and an illuminated setting scale for cutting thickness adjustment.
Illuminated setting scale
Illuminated setting scale for the slicing thickness adjustment guarantees best readability of the selected slicing thickness.
Easy knife removal
Thanks to a special blade removal device, the blade cover is easily released with a single movement and the blade of the universal cutter can be safely removed after successful use and freed of grease and cutting residues.
MiniSlice-Aufsatz
incl. MiniSlice attachment for safe, fast and complete cutting of small foods
Maintenance-free motor technology
The Graef slicer SKS 700 is equipped with a 170-watts-capacitor-motor. This motor is powerful, whisper-quiet and maintenance-free. At a constant speed, the motor guarantees an easy cutting without any loss of power. Due to its solid construction (made in Germany) the capacitor motor provides best cutting results.
Sustainable and regional
During the development of the Graef slicer SKS 700, we laid special emphasis on sustainability and regionality. Therefore, 85% of the built-in components originate from regional suppliers from North Rhine-Westphalia, "Made in Germany" at its best. Moreover, the packaging is designed sustainable. At the end of the product life cycle and disassembled into single pieces, Graef slicers can be returned to the chain of recycable materials.