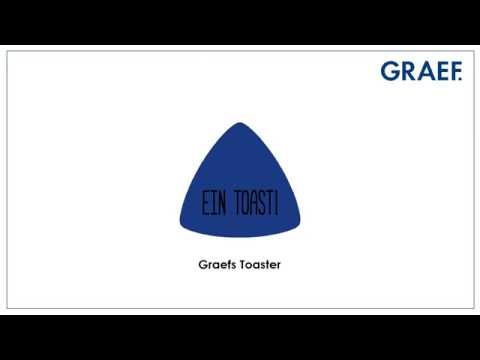 Toaster TO92
Long slot toaster
Long-slot toaster with heat-insulated aluminium/stainless steel housing
Suitable for several slices of toast or long slices of bread
Browning level controller with 6 settings
Slice centring
Separate bun attachment
Safety shut-off and stop button
Defrost function
Extra-lift device
Stainless steel crumb tray
€ 109.99
incl. VAT and plus shipping costs
Standard –
Germany: € 0.00
Czech Republic, France, Italy, Belgium, Denmark, Netherlands, Austria, Luxembourg: € 12.90 /
other countries: € 16.90
FAMILY LINE
Products which belong to the GRAEF Family Line are suitable for large and small families. Childproof, easy to use and time-saving.
Heat insulated housing, aluminium / stainless steel
Heat insulated housing compliant with the new thermal insulation act.
Bread slice centring
Bread slice centring and 4 individual heating elements.
Extra-lift for simple removal of toast
Extra-lift mechanism for a better removal of the toasts.
Separate bun attachment
On the separate attachment can be toast slices and buns heated and browned.
Stainless steel crumb tray
Stainless steel crumb tray with push function.
Stop- & Defrost button
The stop button is used to interrupt the roasting process. Defrost button allows you to defrost deep-frozen roasts or to tan optimally.