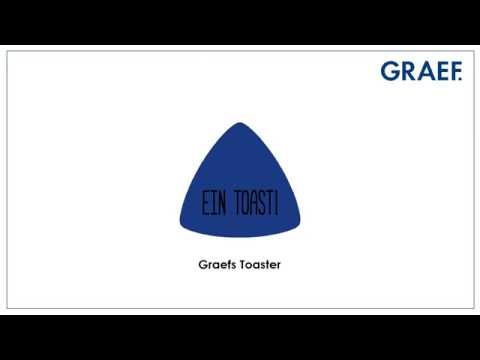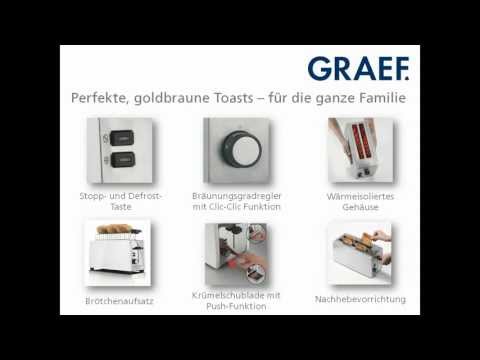 Toaster TO100
4-Slices-toaster, for the whole family
Toasts 4 slices at the same time
Extra-lift device, soft-lift function
Cable rewind, extra-long power cable
Suitable for several slices of toast or long slices of bread
Browning level controller with 6 settings
Slice centring
Separate bun attachment
Defrost function
Safety shut-off and stop button
Stainless steel crumb tray
€ 149.99
incl. VAT and plus shipping costs
Standard shipping items –
Germany: € 0.00
Czech Republic, France, Italy, Belgium, Denmark, Netherlands, Austria, Luxembourg: € 12.90 /
Ireland: € 19.90 /
other countries: € 16.90
CHEF'S LINE
Indispensable helpers for the ambitious kitchen. With these appliances, everyone can go on a hunt for aromas and discover surprising flavours.
Separate bun attachment
On the separate attachment can be toast slices and buns heated and browned.
Bread slice centring
Bread slice centring and 4 individual heating elements.
Stainless steel crumb tray
Stainless steel crumb tray with push function.
Stop- & Defrost button
The stop button is used to interrupt the roasting process. Defrost button allows you to defrost deep-frozen roasts or to tan optimally.
Cable rewind
Cable rewind with extra long supply cord.
Extra-lift for simple removal of toast
Extra-lift mechanism for a better removal of the toasts.
Warmer feature
Warmer feature for toasts.
Warm-isolated case
Heat insulated housing, corresponding to the new thermal insulation act.
Breakfast with pleasure - Welcome the day with fresh toast for the whole family.
The Graef toaster TO 100 in classical silver simultaneously browns 4 toasts for you - even the bigger American Sandwiches.
With the Toaster TO 100, toasts for the preparation of many richly-filled sandwiches at small parties with friends and family are, of course, a breeze as well. Therefore, you can pamper your whole family with fresh toast every morning and in the twinkling of an eye.